A Personal Ad for the Count of Monte Cristo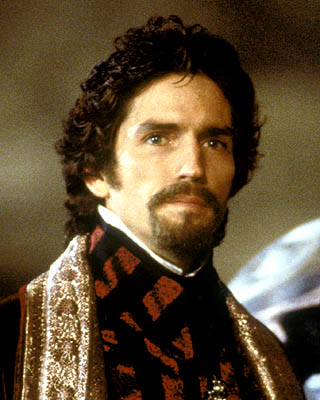 If you haven't heard of the Count of Monte Cristo, it's a very twisted plot and love story. Therefore, for class, we had to design personal ads for characters. I chose to do the Count of Monte Cristo himself. Here's my very strange and unusual ad. Please feel free to comment on it. I need criticism right now.

The Count of Monte Cristo
28 Rue de la Fontaine, Auteuil, Paris, France
Age: 33 years old
My passion
I am most passionate about doing what is right. Justice is something that I will always fight for. The selfish and envious should be punished for their wrongs against the righteous and humble. As the saying goes, "An eye for an eye and a tooth for a tooth."
The top three things I am thankful for:
Having enough wealth to be able to do what I please
Good friends
Being free of any prisons of any sort
My friends describe me as:
As noble as a Borghese
Mysterious
Empathetic
What I look for in a partner
I look for honesty and compassion. I also value beauty greatly, but a good character is much more important. My partner should be completely loyal to me and not cheat on me at all.
An ideal date
An ideal date for me would be a peaceful cruise alone in the Mediterranean Sea underneath a clear blue sky. We would sail to the Isle of Monte Cristo and talk there, far from other people.
The first thing you will notice about me
I am always dressed nicely and appropriately. When I talk, my voice seems very commanding and powerful to anyone I speak to. I seem very intelligent and knowledgeable about everything. I am very kind to kind people and not as kind to the rude. I help others in need when they are in distress unless they have not been nice to me.
How I spend my leisure time
I usually host or attend parties to socialize and learn more about others. When not at banquets, I try to learn as much as possible to seem better-rounded.
---
Thanks for reading my post! If you enjoyed it or it helped you, please consider liking/tweeting this page, commenting, or following me on GitHub or Twitter!
---