Wow. My Bluehost account got hacked by Karen Chand...?
Okay, my 6-character-password-with-only-lowercase-letters-account got hacked today. It started when I was at the Saturday Dallas Wordpress Meetup and I tried to buy a domain for my friend, Jeff. It said my password was wrong, so we ignored it for a while since Bluehost did that before. After an hour, we decided to call Bluehost support, and they said our credentials were wrong. We had to call the Bluehost Abuse Office and all that, but we eventually got everything back. Luckily, everything was left untouched. (I think.) Out of curiosity, I went to the edit profile page. The following came up: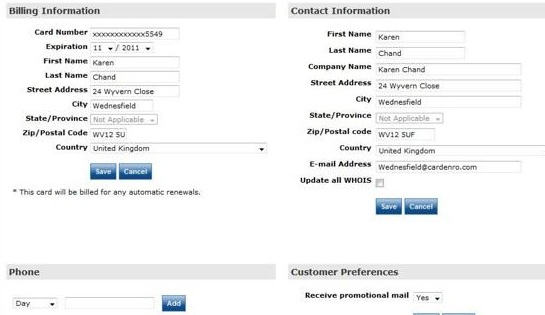 Apparently, the guy who hacked the account changed the credentials to a guy (or girl) named Karen Chand, a person living in Wednesfield, UK. I looked up the address on Google Maps: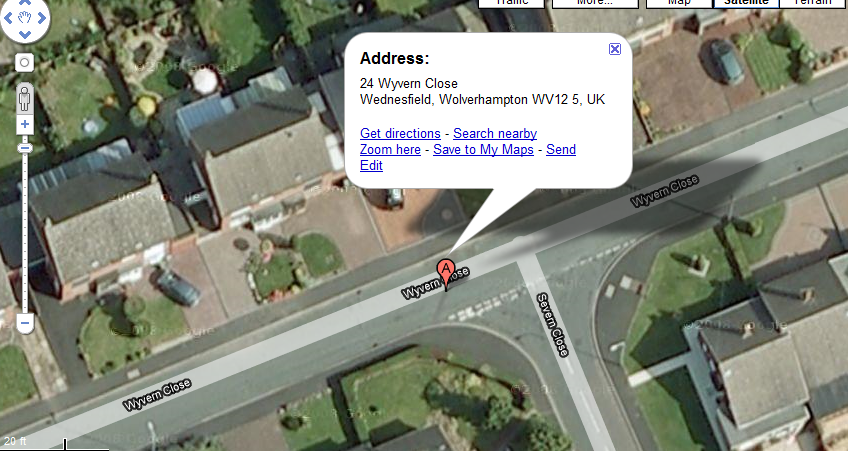 This guy has a legit address AND a legit credit card. I mean it's really annoying when you get hacked; everyone freaks out and you get stressed. It's like, "Omg a guy hacked my account now he has our account stuff!" I mean seriously, it's not good to make people feel miserable. The only thing good about this is that we have an address. But I found something else that's bad: the email address.
The URL cardenro.com contains the following:
Internal Server Error

The server encountered an internal error or misconfiguration and was unable to complete your request.

Please contact the server administrator, [email protected] and inform them of the time the error occurred, and anything you might have done that may have caused the error.

More information about this error may be available in the server error log.

Additionally, a 500 Internal Server Error error was encountered while trying to use an ErrorDocument to handle the request.
Also, the URL cardenro.com is traced to a Miriam Garcia of Sunnyvale, CA. This is a private registration, though, with the email address of [email protected]. Also, note the cardenro.hacker2860.com. Hacker2860.com is not a registered domain name, but I found some results to hacker2860 showing him as a Thai person. He is probably a hacker who just hacks for fun. At least my blog didn't get hacked.
Anyways, either Karen Chand is a hacker, a Thai guy stole an identity and credit card, or Karen Chand is Thai. This will remain an unsolved mystery and if anyone has any suggestions, feel free to tell me.
---
Thanks for reading my post! If you enjoyed it or it helped you, please consider liking/tweeting this page, commenting, or following me on GitHub or Twitter!
---